Neuro-Optometry in Pittsfield
Restoring Vision & Balance to Your Life
Training the Eye-Brain Connection
Have you recently been diagnosed with a concussion or other brain injury?
Are you seeing double or having trouble reading?
The effects of a brain injury or neurological disorder on vision are often overlooked. These can cause a disruption between the eyes and the brain resulting in vision problems. These problems can range from double vision and blurriness to mobility and balance issues.
We at International Eyecare Center - Pittsfield help retrain the brain and eyes to work together so you can live your best life.
---
Give Your Eyes the Care They Deserve
---
Neuro Optometry in Pittsfield
Meet our Eye Doctor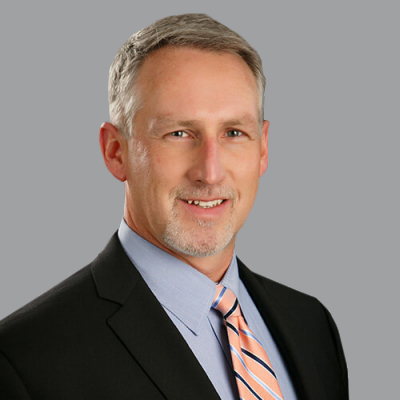 Monday

8:30 am - 5:00 pm

Tuesday

11:00 am - 7:00 pm

Wednesday

8:30 am - 5:00 pm

Thursday

8:30 am - 5:00 pm

Friday

8:30 am - 5:00 pm

Saturday

Closed

Sunday

Closed

Nov. 23

Closed

Nov. 24

Closed

Dec. 25

Closed
Aetna

Anthem

VSP

United Healthcare

Spectera

Anthem Blue Cross Blue Shield

Medicaid

MetLife

Blue Cross
---
4 Common Visual Symptoms of Brain Injury
Balance issues

The vestibular system, which regulates your balance, is heavily connected to your visual system. Problems with one can often cause difficulties with the other.

Issues with visual tracking

The eyes' inability to move together in a continuous motion, to follow moving objects and to read fluently.

Double or blurry vision

This may have to do with a number of issues, including the eye's inability to converge together on a target image or point together in the same direction.

Headaches

Issues with eye coordination and visual processing can cause the eyes and brain to become overworked, resulting in headaches.
Our Pittsfield neuro-optometrists will help retrain your eye-brain connection
---
What is Neuro Optometric Rehabilitation Therapy?
Neuro-optometric rehabilitation therapy is a customized treatment regimen for those with visual deficits resulting from traumatic brain injuries (TBI), physical disabilities or other neurological issues, such as a stroke or Parkinson's Disease. The therapy applies the latest methods and treatments of neuro-plasticity and vision function to help patients develop or regain the essential visual skills necessary for learning and optimal daily function.
An undiagnosed vision condition, or one resulting from a traumatic brain injury or neurological disease, can result in the following problems:
Double-vision
Blurred vision
Eye-teaming and eye-tracking problems
Visual field loss
Extreme sensitivity to light (photophobia)
Eye focusing problems
As part of an interdisciplinary approach, neuro-optometric rehabilitation therapy targets the underlying cause of the symptoms listed above.
If you or a loved one is suffering from neurological disease or brain trauma visit International Eyecare Center - Pittsfield for a comprehensive eye exam and neuro-optometric solutions.
- Oct. 31, 2023
They are the best. Both staff and Dr. Leahy!!
- Jul. 19, 2023
Awesome staff and Dr. Leahy is the best!!
- Jul. 03, 2023
The receptionists are very friendly
- Jun. 28, 2023
Everyone was friendly and helpful. Dr. Leahy made me feel at ease and explained everything in an ea
... Show More
sy to understand way!
- Aug. 23, 2022
I had a wonderful experience with Dr. Leahy and the staff. I would recommend everyone who hasn't see
... Show More
n an eye doctor see Dr. Leahy.
- May. 07, 2021
I appreciated the sincere interest Dr. Leahy showed in my eye problem.
- Apr. 23, 2021
I've seen lots of eye doctors, but Dr. Leahy is the only one who has ever been able to get me seei
... Show More
ng well. He explains what he is looking for and why certain things work and do not work in terms that a layperson can understand. He takes all the time he needs to get things right. It is really nice that we have someone who really excels at his profession in such a small town. After ten years living out of state with insurance that would not cover IEC, I finally decided it was worth it to pay out of pocket just to see Dr. Leahy—and see again!
- Jan. 20, 2021
Great place, listens to his patients and talks to you and not at you! Concerned about the health of
... Show More
your eyes and is very straightforward in determining what the best course of action is.
- Sep. 29, 2019
IEC is a wonderful place to go for an eye exam. From the time you are going through the process of
... Show More
preparing for your exam to the actual exam with Dr. Leahy you're treated with excellent care.
- May. 26, 2019
Best place to go. Staff and doctor are always helpful and detailed. Always have an answer to my ques
... Show More
tions.
- Apr. 09, 2019
All I can say is there wonderful! Dr. Timothy Leahy and his group are wonderful people! They are ver
... Show More
y caring and have a lot of compassion for others, this is much more then a job to them it's helping others get the best care they can offer so you can see your best and enjoy life to the fullest! Sincerely Marta Ashley
- Jan. 23, 2019
The personal at this office are great, but corporate sucks. If you have the wrong insurance you have
... Show More
to wait a year for an appointment
- Jan. 14, 2019
This was the best service I have had in years.
- Dec. 13, 2018
All very friendly and helpful , in town locally for those who can't drive long distances
---
Restore your vision and quality of life by visiting International Eyecare Center - Pittsfield in Pittsfield today.